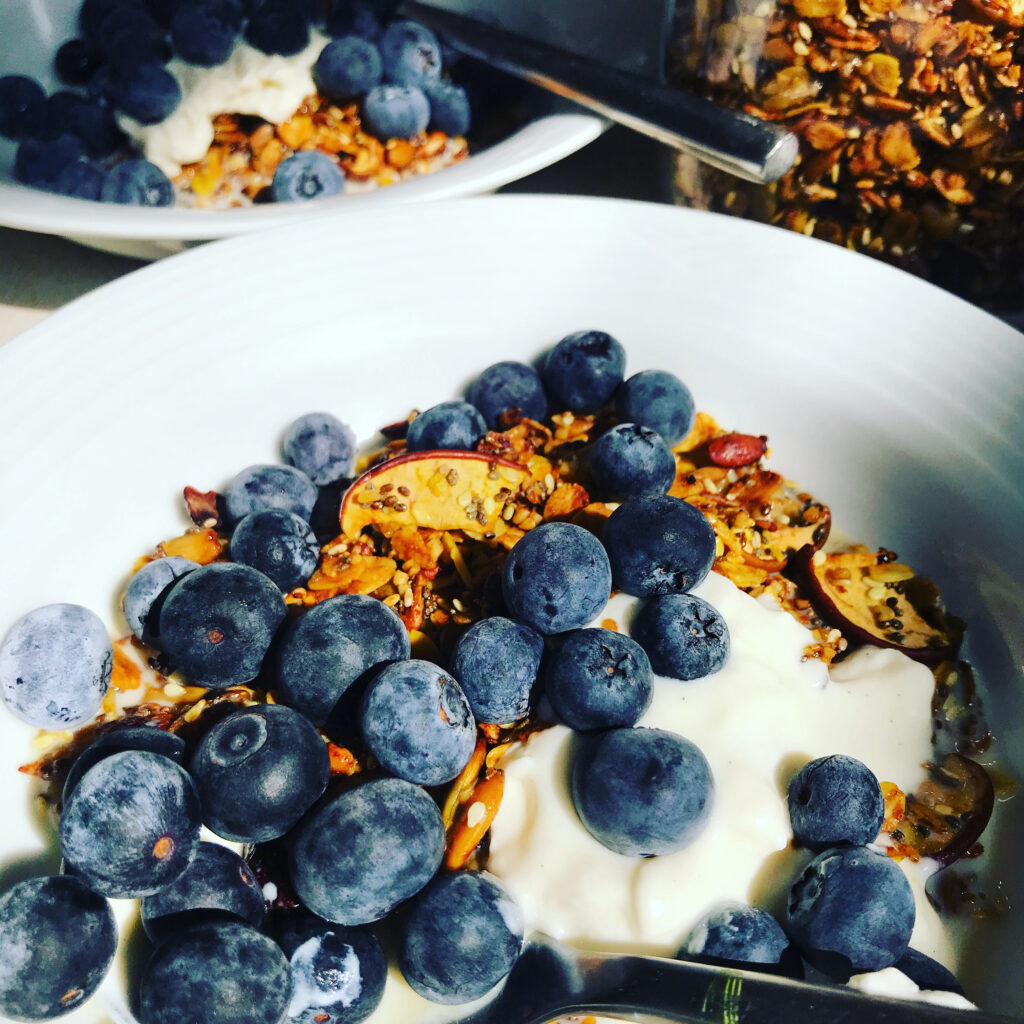 This recipe is anti-inflammatory, high in both soluble and insoluble fibre, high in essential fatty acids, high in minerals such as magnesium and zinc and amino acids (protein). Best of all it's crunchy and delicious and virtually sugar-free.
Plus when you add dairy kefir and organic berries and/or kiwifruit (actually any seasonal fruit!) it is full of antioxidants, plant polyphenols and beneficial microbes to seed and feed your gut microbiome.
These are the reasons I recommend a breakfast like this to my patient who may need help balancing hormones, who have immune response issues such as allergies and especially for my gut health patients.
NOTE: This recipe may not be for you if you have digestive issues – until we do some restoration work. Due to the seeds which can be difficult to digest – which is why I ask you to crush them in this recipe!
Ingredients
2 cups of gluten-free oats
1 cup of steel cut oats
1 cup of sunflower seeds
1 cup of pepitas
1 cup sliced almonds
1/2 cup cashews
1/2 cup sunflower seeds
1/2 cup chia seeds
1/4 cup crushed flax seeds (quickly blitz in a food processor)
1/4 cup dried cranberries
1 Tablespoon honey in 1/2 cup water
1/3 cup olive oil
4 Tablespoons collagen peptides powder – see note
1 Tablespoon ground turmeric
1 Teaspoon ground ginger
2 whole apples very thinly sliced and chopped to bite size pieces – the-thinner-the-better so they crisp up!
Method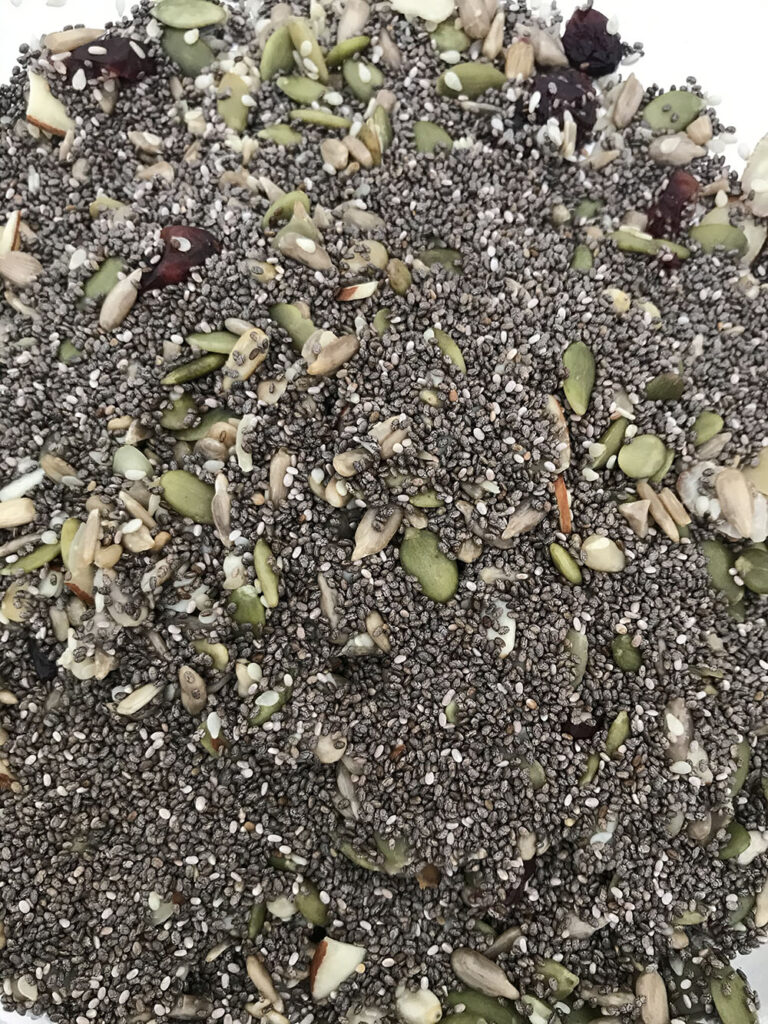 Preheat oven to 140°C
Mix all dry ingredients in a really big mixing bowl.
Add the wet ingredients.
Break up any big clumps, but smaller clumps are OK.
Line 2 x baking trays with baking paper
Pour out mix evenly about two to four centimeters deep, very loosely packed
Set oven timer for 30 minutes, bake for 30 minutes then stir, it will still be soft, we're just making sure it bakes evenly
Set oven timer for another 30 minutes and repeat until golden toasted look achieved
Remove from oven and set trays on a cooling rack
Stir it again, it may still seem moist, but will dry out further when completely cooled.
When completely cooled put in an airtight container.