Neurotransmitter testing - advanced
Biological psychology - with solutions!
Do you feel moody, irritable, fatigued, have trouble concentrating or lack motivation and concentration?
If you are looking for answers, a simple urine test to discover which neurotransmitters you need support with may help. Because you know, and I know it's a lot more complicated than a simple serotonin deficiency. This is important if medication hasn't been working for you, or you have been prescribed a medication for more than a year. Checking your actual levels of these neurotransmitters provides a targeted method to treat mental health concerns. We can check the following neurotransmitters:
Inhibitory – Tryptophan, Serotonin, 5HIAA, GABA, Glycine, Taurine
Inflammatory – Kynurenine, Kynurenic Acid, 3-OH Kynurenine, Xanthurenic Acid
Excitatory – Glutamine, Glutamate, Histidine, Histamine, N-methyl Histamine, Phenylethylamine (PEA), Tyrosine, Tyramine, Dopamine, DOPAC, HVA, Noradrenaline, Adrenaline, NA/A Ratio, VMA, Normetanephrines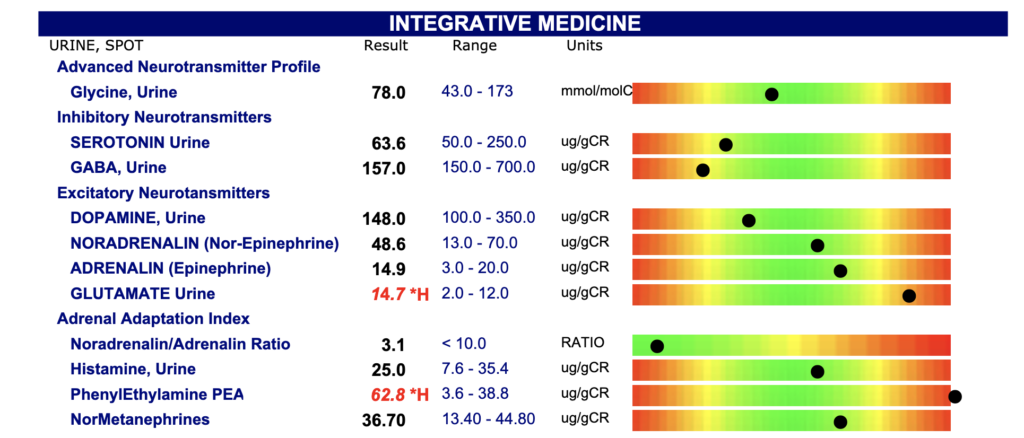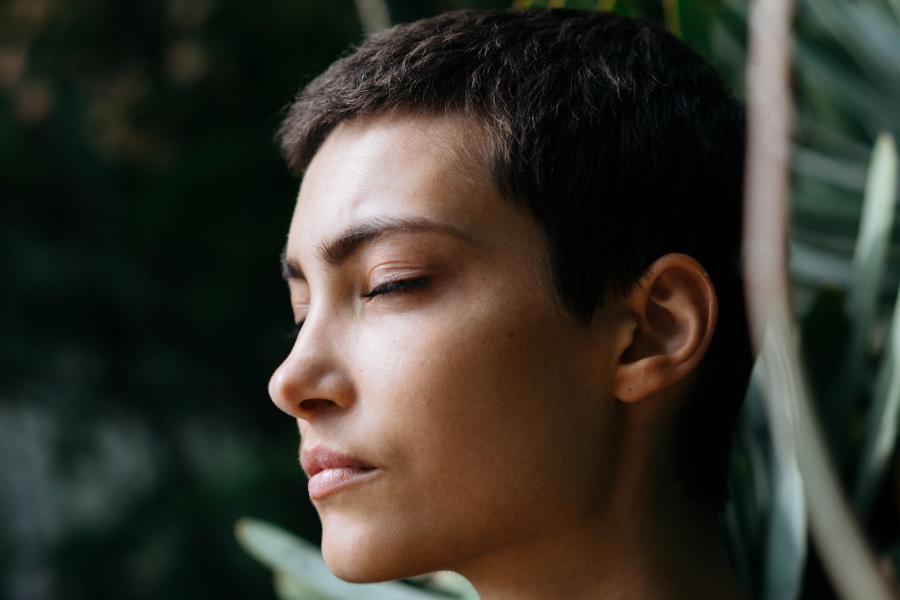 Get to the root cause, with biological testing – common conditions this test is helpful for:
Depression and/or Anxiety
Aggression
Poor concentration
Poor memory
Lack of motivation and energy
Mood swings
Hyperactivity
Thyroid disorders
Hormonal Imbalances
GIT (gut) issues
Personally, I see many clients who have been prescribed medications such as SSRI, SNRI and Benzodiazapines who have no plan in place for weaning off the medications and who for the most part – the medications frankly are not working. Some for as long as 20 years on the same dose.
The test I prefer to find objective information on each individual is the Neurotransmitter-Advanced Profile.
The neurotransmitter-advanced is a four time-point urine analyses test, assessing levels of twelve neurotransmitters which include: Serotonin, GABA, Dopamine, Noradrenaline, Adrenaline, Glutamate, PEA, Glycine, Histamine, DOPAC, HVA, VMA, and Normetanephrines.

Your neurotransmitters communicate with one another in a constant feedback system. In relation to their effects on mood disorders, hormones, sleep quality (including insomnia – both onset and offset), glucose and insulin balance, pain perception, appetite and cognitive function. The importance of effectively assessing and treating mood disorders cannot be overstated. Objectivity is a key element to the therapeutic approach to mood disorders.
In a standard (medical) protocol approach, the level of care dictates a trial and error pharmaceutical approach is required with each patient, based on both self-reported and clinician assessments. However, without information yielded from objective clinical testing, selection of the most effective treatment for each particular patient with a mood disorder continues to be a challenge. While this may prove effective for some people, the potential for harm during those interim treatment failures is a real concern for me and my patients alike.
The report format you will receive includes a correlation analysis section, written by the clinical department at NutriPath®, which relates the patients' symptoms with their corresponding lab results, but in an initial case taking exercise consisting of validated and clinical testing we go a lot deeper than that. Targeted neurotransmitter testing can help me and your health care team achieve a diagnostic edge beyond the traditional psychological inventory by identifying specific imbalances in neurotransmitter levels. Based on neurotransmitter test results, I can help you identify specific biochemical heterogeneities specific to the way you feel, and objectively monitor my therapeutic responses during and after intervention.
Process
Online order your test kit via my referral that I will email to you, collect a sample of urine and follow instructions (see video below). Send your sample to the lab for analysis. Wait approximately 10-12 days for results and see me for your Initial Consultation to discuss results and forward plan your holistic treatment – covering diet and lifestyle, herbal and nutritional medicine that will provide a long-term solution.
Cost: Advanced Neurotransmitter Testing costs $335 paid directly to the lab via my online referral.
The Intermediate version of this test which covers Serotonin, GABA, Dopamine, Noradrenaline, Adrenaline, Glutamate, ratio; Phenylethylamine (PEA), Glycine and Histamine, costs $285 paid directly to the lab.
Either test requires an initial consultation with me, the fee is $200 to receive results and your in-depth holistic treatment plan, follow up consultations are also required to assess improvements and make adjustments as we achieve outcomes.