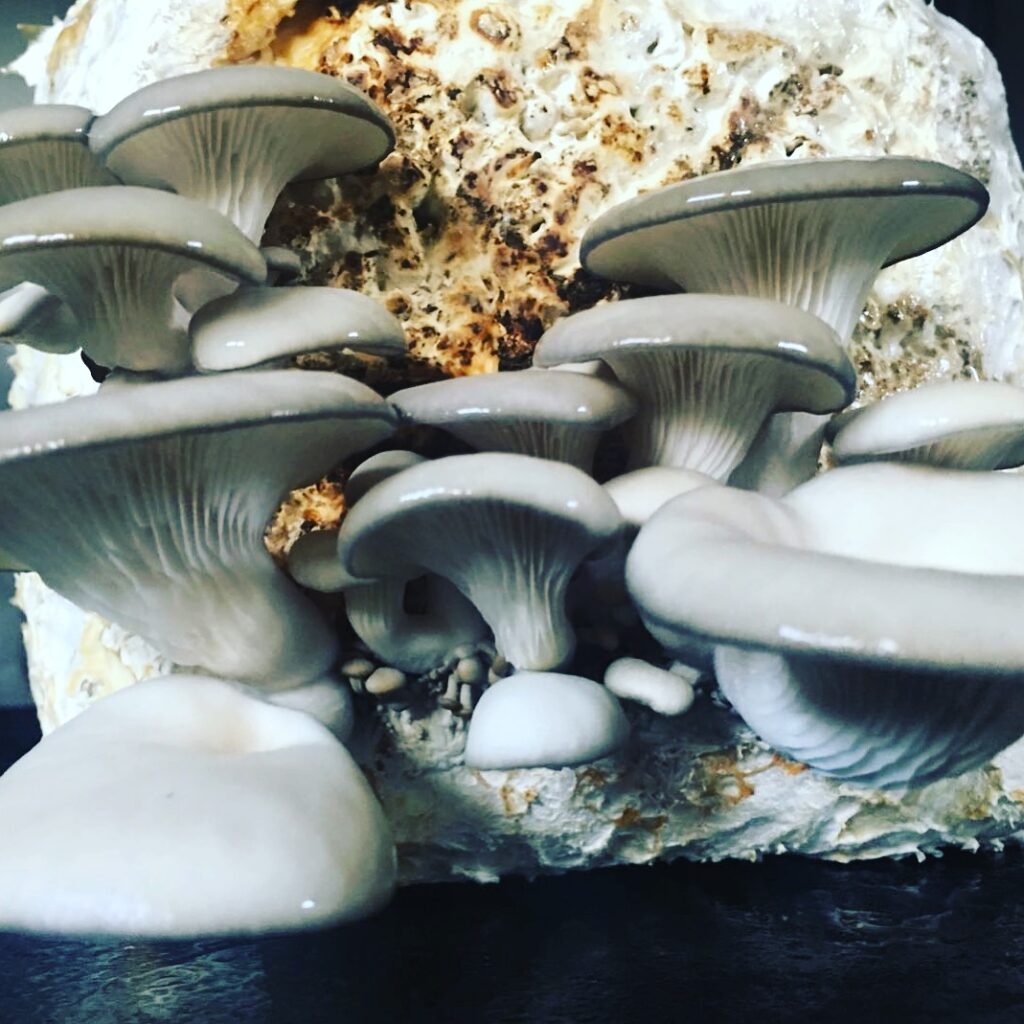 This could become your signature dish…
My husband has been growing Oyster Mushrooms at home – they were a gift from my sister for Christmas. We've had fun adding mushrooms to every meal.
(Start recipe 24 hours before to soak your chickpeas in clean water, changing the water twice – then cook for 30 minutes or until when you put one in your mouth you can crush it with you tongue and roof of the mouth)
Time: about an hour
Serves: 6 with a side of mashed potato and a leafy green salad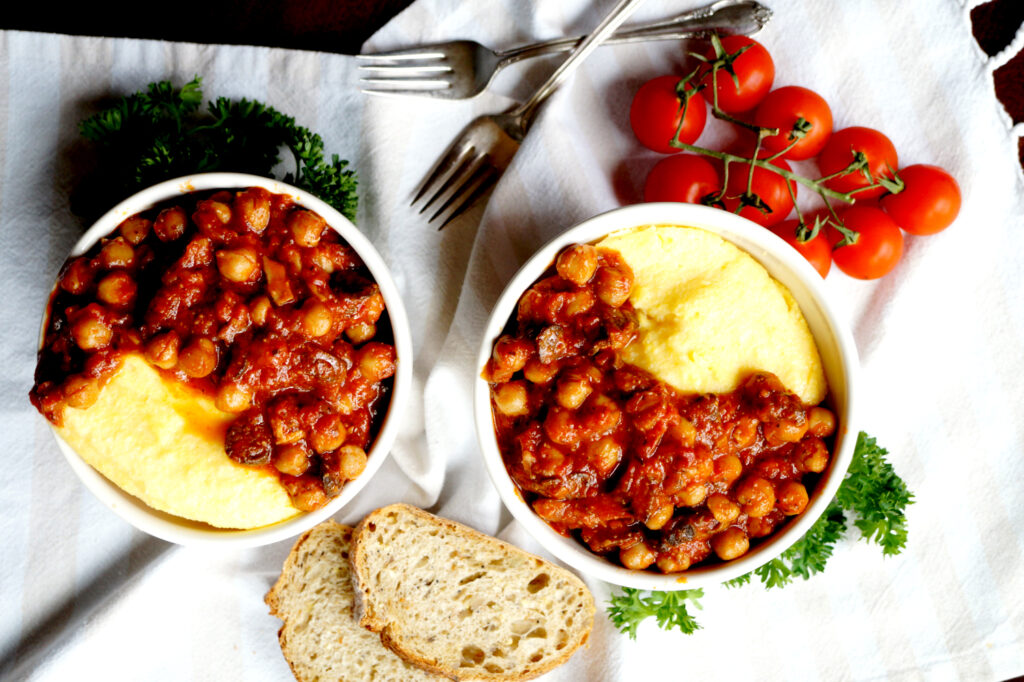 Ingredients
500 g dried chickpeas (soaked, and cooked see above)
800 g mixed mushrooms – try for as many varieties as you can get
6 shallots (the little red onions), leave whole if small or in half if larger
6 cloves of garlic, chopped in half
1 stick of celery, chopped into small pieces
2 carrots, chopped
1 zucchini, chopped
1 punnet of cherry tomatoes
1 bunch of parsley
1 bunch of coriander
Pinky finger sized piece of peeled and grated turmeric
1 – 2 tsp dried cumin
Sprinkle each of Celtic sea salt and black pepper
1 tbsp olive oil
Method
In a tagine or heavy based saucepan (with a lid), warm up the olive oil and add the onions and garlic turning up the heat now to get a nice 'caramel' (quite brown) on the outside. Then remove to a large bowl and set aside – with a plate or a lid to keep moisture in.
Continue with the carrots and celery, cooking until some colour on the outside, remove to the large bowl.
Next do the same for the softer vegetables – mushrooms in two batches, zucchini and cherry tomatoes – until all batch cooked and golden brown – it doesn't matter at this stage if cooked through, we just want the flavour from the caramelisation.
Next, turn the heat down to around 3 and add all ingredients and the juices back into the saucepan or tagine.
Add half the herbs roughly chopped, the spices – including the turmeric. Stir gently until combined, Then add the chickpeas and cook for around an hour either on the stove top or in the oven depending on your pan. I usually do this dish in a tagine on the stove.
Serve with the remaining herbs scattered over the top and a wedge of lemon and a good glug of best quality fruity olive oil.